CANGATE Firmware Version 2.0 Available
31 May 2023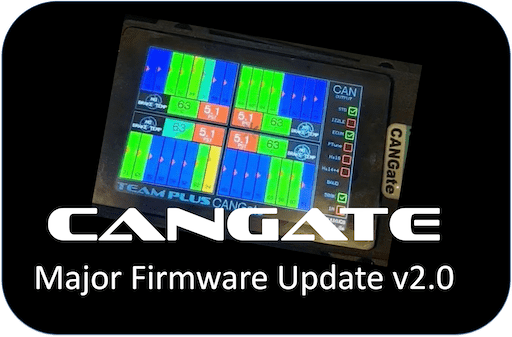 A major update to the firmware for our CANGate is now available (June 2023) .   A combination of an updated interface and performance and stability updates will take your experience with the CANGate to a new level.
New and Improved interface

TPMS integrated into view
Ready for upcoming brake sensors
Sensor battery low indicators
Smoother flicker free updates

Screen lock setting
Screen flip for mounting flexibility
Support for TPMS only CANGate entry point

Use TPMS Valve temps when no Wheel Turtle
Wheel Turtle temps can be added later

Performance Improvements & Bug Fixes
New Version is available from here:
CANGate Firmware Update
Buy a CANGate here: 
CANGate
Big thanks to our guest app developer Nathan Chambers who helped us out with this release.